Fiesole as Setting for The Contessa's Easel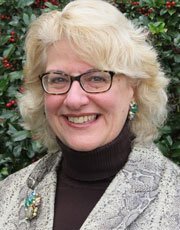 by Mary Donnarumma Sharnick
The late novelist Henry James once wrote, "It takes a great deal of history to produce a little literature." How insightful his words have been and are for writers who bring their imagined characters to life in geographical settings replete with recorded histories, both societal and individual.
Fiesole, Italy, a picturesque, much-visited, and perpetually-storied Tuscan hill town five kilometers northeast of Florence, offers authors records, artifacts, ruins, architecture, gardens, and artworks prolific enough to ensure careers-long historical contexts. Giovanni Boccaccio set The Decameron here, E. M. Forster A Room with a View. Michael Ondaatje's The English Patient, Hermann Hesse's Peter Camenzind, and James' own Italian Hours feature the evocative location in their pages.
When I first visited Fiesole with my husband during the summer of 2002, I was smitten. With its ancient Etruscan walls, Roman baths and amphitheater, fourteenth-century town hall, the Monastery of San Francesco, several churches, the novice home of Fra Angelico in San Domenico, the town offered historical narratives at every turn. Villa Le Balze (Georgetown University's study-abroad campus), Villa Sparta (former residence of the Greek royal family), and numerous other distinguished domiciles each offered detailed accounts about their inhabitants, visitors, interlopers, intimates, and detractors. Living in and near the town for periods of time over the course of the nineteenth- and twentieth-centuries have been: French writer Marcel Proust, American art historian Bernard Berenson, German painter Paul Klee, Gertrude Stein and Alice B. Toklas, and American architect Frank Lloyd Wright. The town is known as the most affluent suburb of Florence.
Since our initial visit, my husband and I have returned to Fiesole often, sometimes as a couple, other times with student groups we have sponsored. Our most recent trip, in July of 2018, was to conduct research for my fifth novel, its working title The Contessa's Easel, the anticipated third in a quartet of the Orla Paints Series. While Orla's Canvas (Penmore Press, 2015), the first novel in the series, and Painting Mercy (Penmore Press, 2018), the second, make frequent and direct references to Fiesole and the fictional Contessa Beatrice D'Annunzio's villa-turned-orphanage during World War II, The Contessa's Easel will call Fiesole home, with the main action of the novel taking place there.
Plenty of history contextualizes and informs the narrative, as the action alternates between the novel's present, the summer of 1989, and its past, the summer of 1944. The raison d'etre for the conflation of the two historical periods is Fiesole's forty-fifth-anniversary celebration of its liberation from the Nazis (who had seized and occupied Villa Le Balze because of its comprehensive view of Florence below). Among the celebratory events is protagonist and recognized American painter Orla Castleberry's art exhibition, featuring portraits of Fiesolani in the novel's present. The same locals had been photographed during the Nazi occupation of the town. The photographs, made available by the Contessa to Orla's lifelong confidant, attorney and history aficionado Tad Charbonneau, become the primary sources for Tad's debut history book, The Orphans of Fiesole. In turn, the photographs inspire Orla to seek out Fiesolani who, almost a half-century since World War II interrupted and altered their lives, still live locally. While the 1944 photographs tell their subjects' stories in medias res, as it were, Orla's paintings render their personal histories via their faces and bodies interpreted by a painter's brush. My research in Fiesole revealed a number of actual archived photographs that afforded me the opportunity to inform my own fiction.
In the layering of one historical period over another that occurs through time, 1989 Fiesole found itself responding to the global AIDS crisis. Although AIDS arrived in Italy during the early 1980s, the Ministry of Health, led by Carlo Donat-Cattin, had refused to initiate public education programs even as late as 1988. Not until mid-1989, with the arrival of Donat-Cattin's successor, Francesco DeLorenzo, did informative television commercials and public education initiatives take hold. Just as Boccaccio's fourteenth-century pilgrims had fled Florence and the plague for the hills and fresh air of Fiesole, some afflicted and dying of the more recent "plague" also find their way to the Contessa's villa. Orphanage transforms to hospice. Past function is re-purposed by present need. Several German and Italian and American characters meet, brought together by an epidemic threatening all. Former alliances and misalliances are re-introduced and re-construed in yet another historical context fraught with fear, uncertainty, and imminent mortality.
Also illustrative of historical layering is the Hotel Villa Aurora, just steps from the bus stop in Piazza Mino. Recently closed, the hotel was still in 2018 housing visitors to Fiesole.
Its garden terrace, its contemporary basement bar, and its convenience to Fiesole's sites made it a stopping place for many. Even as I researched at the hotel last July, I was hard-pressed to imagine the barroom as the prison it had once been for the ragazzi, young men rounded up by the Nazis and doomed to die unless and until the three police officers, the carabinieri, who came to be known and honored as "the martyrs of Fiesole", came out of hiding in the ruins. The three, a trio of partisans amidst a region of fellow partisans, had carried out acts of resistance for months. Hearing of their fellow Fiesolani's peril, they did emerge from the shadows. They were shot on the terrace the evening of August 12, 1944 (ironically, after the Allied Forces had already liberated Florence on August 11). Today visitors can honor them on a self-guided walking tour in Fiesole. They are: Vittorio Marandola, Alberto LaRocca, and Fulvio Sbarretti. All were in their twenties.
Just as past merges into present with the historical martyrs' lives and the monument to those lives, several past relationships in The Contessa's Easel also develop into present ones. Those relationships, too, are altered by the unrelenting passage of time, vast political changes, as well as town, family, and individual secrets exposed and contradicted. No character is exempt from surprises–some painful, some joyous, all revelatory.
 Every character must re-assess and re-consider what they knew or thought they knew in 1944, what they know or think they know in 1989. The inevitable and irrefutable corollary, of course, follows as a question: What is the relationship between the historical record and a human being's experienced life? This is the question The Contessa's Easel explores.
The late American novelist, E. L. Doctorow once wrote, "The historian will tell you what happened. The novelist will tell you what it felt like."
My goal in The Contessa's Easel is to invite readers to feel vicariously in a brick and mortar context, a context verifiable by the historical record; to explore the "blur," the moment when a character's particular life intersects with social history; and to vivify and render kinetic an imagined place that becomes—at least for the time readers visit it—as real as any historical one. In this case, as real as Fiesole.
About the author
Mary Donnarumma Sharnick is the author of the National Federation of Press women prize-winning novels, Orla's Canvas and Painting Mercy, both published by Penmore Press. Her previous two novels, Thirst and Plagued, both set in Renaissance Venice, were published by Fireship Press. Thirst is being adapted for the operatic stage by composer Gerard Chiusano and librettists Robert Cutrofello and Mary Chiusano. Mary teaches at FlexSchool, New Haven, Connecticut, and offers a range of writing services to individuals, groups, and schools. She and her husband lead custom-designed tours to Italy, the country Mary considers her second home.
You can find out more about Mary on:
Twitter: @marysharnick
Facebook:@authormarydonnarummasharnick