As my readers know, I write fiction set in the 17th Century and World War Two. I enjoy the hard work that goes into writing about both epochs, but my new story set in 1942 has been something of a challenge. Finding the right tone, the right wording for sinister content with a touch of humour and moments of genuine sadness has required multiple drafts.
On the surface, writing a (relatively) cosy crime should have been easier than writing about a wily Genoese secret agent in The Chosen Man Trilogy, for example, but it wasn't. Ludo da Portovenere's skulduggery in Europe and India during the 1600s is all based on documented history. Each book includes researched data, plus a few lesser known historical details such as what happened to some of the most valuable Crown Jewels during the English Civil War. But this happened centuries ago, which gives me a degree of poetic licence. Give Ludo an inch and he takes a mile.
What happens to Bob Robbins in Devon and Cornwall during the nineteen-forties, however, is much closer to home and draws on personal memory, which muddies the waters. Not that I lived through the Second World War: I'm not that old! The background to Local Resistance and Private Lives, though, rests to an extent on my parents' and grand-parents' anecdotes and life-style.
In my mind's eye, while I am writing, I can see what is happening in those days: the hand-knitted cardigans and walnut-laminated wireless sets, wooden draining boards and rolled newspapers fanning flames out of a few bits of coal. I was a post-war baby, born while the war and food rationing were a recent memory. Little was said in my hearing about the war itself, but the Home Front was much discussed. Tales about how goods fell off the back of a lorry, reminders to wear something white at night (to avoid getting run over in the black-out), to make do and mend; anecdotes about fire-watch duties and local dances . . .  These must have settled into the back of my mind unbidden the way Abba song lyrics do.
Nobody belittled the difficulties they endured; life was dangerous and unpredictable even in rural areas, where a random bomber might dump unused bombs on the way back to base. This happened. I remember distinctly being told about a primary school where the only child to survive had been at home in bed with a sore throat.
People were stoic, but not passé, although a survey conducted in London in November 1940 revealed only 40% of the population went into air-raid shelters on a regular basis. Most Londoners preferred to risk sudden death in their own beds – until bombing was so intense underground Tube stations became the only place of safety. Down in the south west of England, the inhabitants of Plymouth, an important naval base, pushed blankets and thermos flasks into babies' prams or garden wheel-barrows and trekked out of the city to sleep under the stars on Dartmoor. It must have been exhausting.
In Britain and Ireland, there was the added, critical risk of imminent invasion. It had happened in Poland and the Channel Islands, it could happen in Britain. The detail about the German U-boat surfacing off the Cornish coast to take on fresh water in Local Resistance was taken from a German sailor's account. I didn't invent that.
My fiction, as I said earlier, relies a good deal on stories overheard as a child. It is also influenced by my M.A. dissertation on Social and Political Thought during World War Two, focusing on the implicit propaganda in popular films and wireless programmes such as the mad-cap comedy ITMA, which made fun of just about everything and everyone. The Ministry of Information turned 'ordinary people' into heroes and role models, and with good reason – they were.
All this, family anecdotes, academic research, and a particularly English brand of humour has slipped into my Home Front mysteries.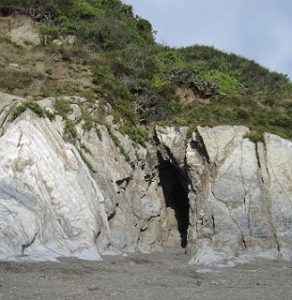 How a Cornish fishing village uses its ancient smuggling tradition to evade rationing while preparing to defend their country when 'Jerry' landed forms the background to Local Resistance; how people as diverse as Land Army girls and cosmopolitan actors coped three years into the war underlies the shenanigans and criminal activities in Private Lives.  
Being in action on 'the Front' was obviously perilous, but how life went on in unoccupied Britain, how people coped in the face of incessant difficulties and dangers required its own form of bravery, which deserves to be celebrated.
©J.G. Harlond
Read the opening chapter of Private Lives here.
Private Lives is available on Amazon.
Read about 'Churchill's Secret Army' in Local Resistance: http://getbook.at/LocalResistance
Find out more about my books on: www.jgharlond.com